COVID-19 POLICY
As of January 1, 2023, the PBRB feels it is efficient and practical to adopt the GSA's policy regarding Covid-19. The PBRB has office space in the GSA building and is a micro-agency, therefore the PBRB will follow the standards and practices the GSA has set forth regarding Covid-19 protocols. The policy can be found here (pdf).
The Public Buildings Reform Board (PBRB) was established under P.L. 114-287, the Federal Assets Sale & Transfer Act of 2016 (FASTA), as an independent agency to identify opportunities for the Federal government to significantly reduce its inventory of civilian real property and thereby reduce costs.
FASTA
Congress passed the Public Law 114-287 Federal Assets Sale and Transfer Act (FASTA) of 2016  with the purpose of reducing costs and increasing efficiencies in the Federal real property portfolio.  Specific purposes of the legislation include:
The creation of the bi-partisan Public Buildings Reform Board (PBRB) and the Asset Proceeds and Space Management Fund (APSMF);

Maximizing the utilization rate of Federal buildings and facilities;

Reducing the reliance on leased space;

Selling or redeveloping high value assets that are under-utilized to obtain the highest and best value for the taxpayer and maximize the return to the taxpayer;

Reducing the operating and maintenance costs of Federal civilian real properties;

Creating incentives for Federal agencies to achieve greater efficiency in their inventories of civilian real property.
Questions, comments or recommendations? Reach out to the PBRB at fastainfo@pbrb.gov
PBRB Executive Director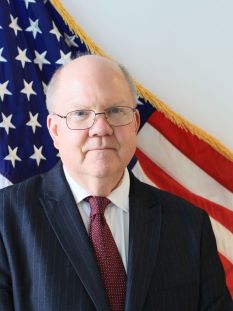 Paul Walden was appointed as Executive Director of the Public Buildings Reform Board on February 12, 2023. Mr. Walden has 34 years of Federal real estate experience, including leadership positions in the past 12 years. He was the Senior Real Property Official and Chief, Real Property Division, for the U.S. Department of Agriculture and Associate Director, Real Property Programs, U.S. Department of Commerce. Mr. Walden has a BBA in Finance from Emory University and a Master's Degree in Real Estate from Georgia State University. He also completed the Leadership for a Democratic Society at the Federal Executive Institute. Outside of the Federal government, Mr. Walden has held offices in the Sons of the American Revolution and the Society of the War of 1812 and is an avid genealogist.
PBRB Shut Down Plan